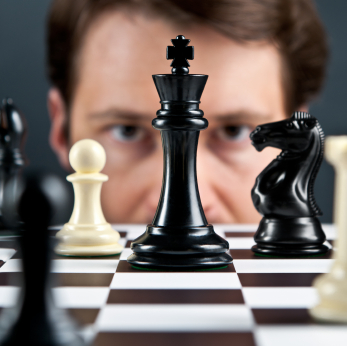 Strategic Perspectives
Considering an ESOP as an exit strategy?  Scott Nelson of B2BCFO identifies some key issues.
Small business M&A deals involve many of the same issues faced by larger, publicly held companies.  Sellers and Acquirers would do well to get their arms around these key concepts to better ensure a successful transition.
Have you ever been tempted to benchmark your organization against others in your industry? Maybe those of you see as industry leaders? Stop!!!!! Benchmarking provides interesting information at best and big problems if you try to emulate others' performance.
Kalli Matsuhashi of Executive Confidante talks about the risk entrepreneurs can face in keeping their businesses and their marriages afloat.  Waiting too long to address issues can be a deal-breaker on either front.
What's the difference between coaching and consulting? What should I expect if I'm considering hiring a coach versus engaging a consultant?
In addition to financial and sales perspectives, I believe an organization development viewpoint is essential when building a healthy organization. Paying attention here will help to create the environment for favorable financial and sales performance.
"Give me one good reason why I should consider strategic planning for my business." Well how about several? See what one business owner has to say about my strategic planning process.
A business should be a vehicle for taking its owner where he or she wants to go. This is difficult if owners don't have a vision of how they want to live their lives. My strategic planning process starts right here.
Family business issues become even more delicate when the current owners are considering the future ownership of the business. A business that's been in the family for multiple generations compounds the decision and there is usually a strong emotional aspect around legacy to deal with. Families need to come to terms with how they view their company.
Your income statements, P&Ls, and balance sheets don't tell the whole story about how well your organization is doing. There are other aspects to organizational performance to think about that can have a huge impact on financial performance.
CEOs only have two jobs.  Are you doing both of them?
A Board of Directors is not just for large companies. Savvy small business owners can reap a host of benefits from having their own boards.
Greg Kvidera of Procedo, Inc. shares his thoughts on the difference between vision and mission statements – a difference that still perplexes many small to medium-size businesses.